Medicines Education
What is Medicines Education?
Medicines education is part of the health education of children and young people that takes place at home, at school and in public health care. The purpose of medicines education is to strengthen the health skills and decision-making skills of children and young people with regard to their own health.
The aim is to support the growth of children and young people into sensible and conscious users of medicines so that the best possible benefit is obtained from each medicinal product and any possible adverse effects are avoided. Processing and evaluation of information related to health and medicines is becoming more important as the quantity of medicinal information, and disinformation, is increasing.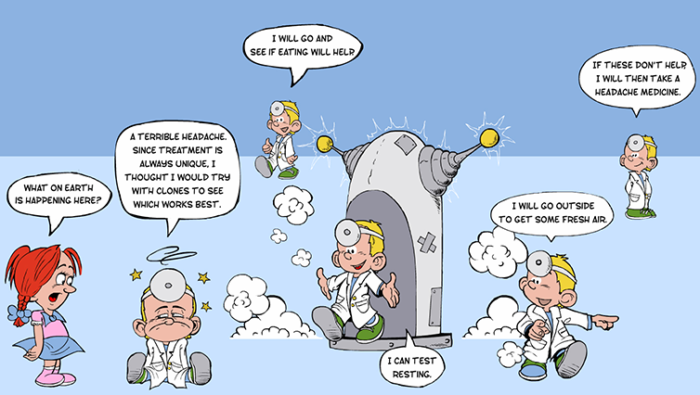 The correct use of medicines is a civic skill
Everyone has to use medicines at some stage of their life, and sometimes the use of medicines may even be vital to life. A child gradually learns about the use of medicines and adopts ways of using medicines through their everyday experiences. It is important that responsibility for one's own health and for the use of medicines is transferred gradually to the child under the guidance of an adult and in accordance with their age and level of development. The aim is not to learn to use medicines independently at a younger age or for every small complaint. Open discussion and reliable information on medicines and their appropriate use can influence the understandings adopted by children and young people.  
Studies have shown that children have concerns and misunderstandings about the use of medicines. In order not to increase these concerns, teaching the correct use of medicines should be separate from the handling of any misuse of medicine. Teaching the correct use of medicines and learning the basic rules for this lays the foundation for preventing misuse of medicines.  
Skills and capabilities acquired through medicines education
Ability to find the most appropriate treatment for one's own problem from reliable sources of information.

 

Ability to determine how to take your own medicines before starting to use them.

 

Ability to know your own disease (e.g. allergy) and its possible effects on the use of medicines.

 

Ability to be active and interested in matters related to one's own medicinal treatment.

 
Theory and assignments to support medicines education
This section of the website explores the themes of medicines education: Medicines and their different uses, Correct use of medicines and Reliable information about medicines. The aim of this section is to strengthen children's and young people's perceptions of health and illness and to increase general knowledge of medicines and reliable sources of medicinal information.  
The section contains theory and assignments that support the pupils' active learning and can be utilised as part of the teaching of health education, environmental studies, biology, native languages and home economics. The learning materials are excellently suited for inclusion in multidisciplinary learning modules. The learning materials are based on the SSI (socio-scientific-issues) pedagogical approach, which has been developed in the natural sciences and emphasises the pupil's active role. Assignments involve practising group work skills, giving reasons for one's views, and drawing conclusions. Where applicable, the materials support the objectives and content areas of the Finnish National core curriculum (OPS 2016) for environmental studies in lower comprehensive school and health education in upper comprehensive school.
Background to medicines education material
Finnish Medicines Agency Fimea is the owner and copyright holder for the material. You can find here more detailed copyright information for the material. The material is maintained and updated through cooperation between Fimea and the UKK Institute. The content has been produced independently and is not supported by pharmaceutical companies. 
Initially, the medicines education material was developed as part of doctoral thesis work at the Department of Pharmacy of the University of Eastern Finland in 2003–2004. The further development of the material has been supported by research and has been carried out in cooperation with the University of Eastern Finland's School of Applied Educational Science and Teacher Education. 
Publications on medicines education:
Hämeen-Anttila K, Vainio K, Hartikainen-Ahia A. Kokemuksia lasten lääkekasvatuksesta. Fimea kehittää, arvioi ja informoi julkaisusarja 1/2013. (Abstract in English, p. 6) 
Kiviranta P, Hämeen-Anttila K & Lindgren-Äimänen K 2018. Medicines Education Portal provides information about correct use of medicines. Sic! 4/2018. 
Siitonen P, Hämeen-Anttila K, Keinonen T, Vainio K. Medicine education as a part of health education–the implementation in Finnish comprehensive schools. International Journal of Health Promotion and Education 2014; 52(2); 90–104.
Go to top